The DDsthlm bracelets and cuffs are measured in cm. If you need to find out what that means in inches, here's a converter link:
https://www.inches-to-cm.com/cm-to-inches.php
To find out your cuff size, simply wrap a tape measurer around your wrist. If you measure 17 cm your ideal cuff size would be 17 cm. If you desire a looser fit, order 1 cm longer. The cuffs are slightly adjustable.  
To find your size for a chain bracelet, simply measure it with as much slack as desired.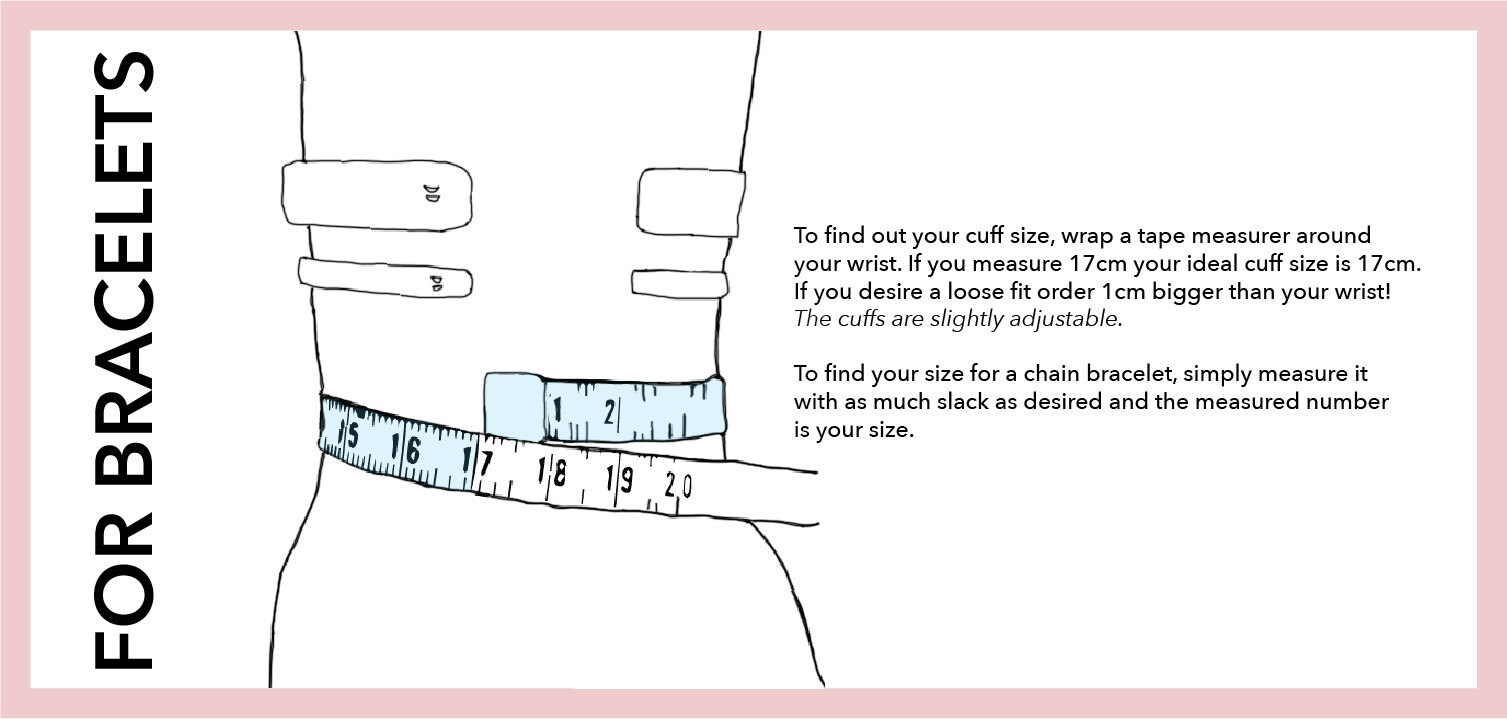 If you have any questions or wish to place an order for a custom bracelet / cuff, just reach out to me:
contact@ddsthlm.com
Love,
Desirée