At the DDsthlm studio in Stockholm, I hold workshops in silversmithing.
The two most popular ones are
* RING WORKSHOP
* SILVERSMITHING WORKSHOP
The ring-workshop is a one-time event where you'll make 3 thin rings in silver or brass. The silversmithing course is a 1:1-course where I'll take you through the basics of silversmithing so you can start making things on your own.
Both can be gifted to someone else (gift cards are valid 6 months from date of purchase).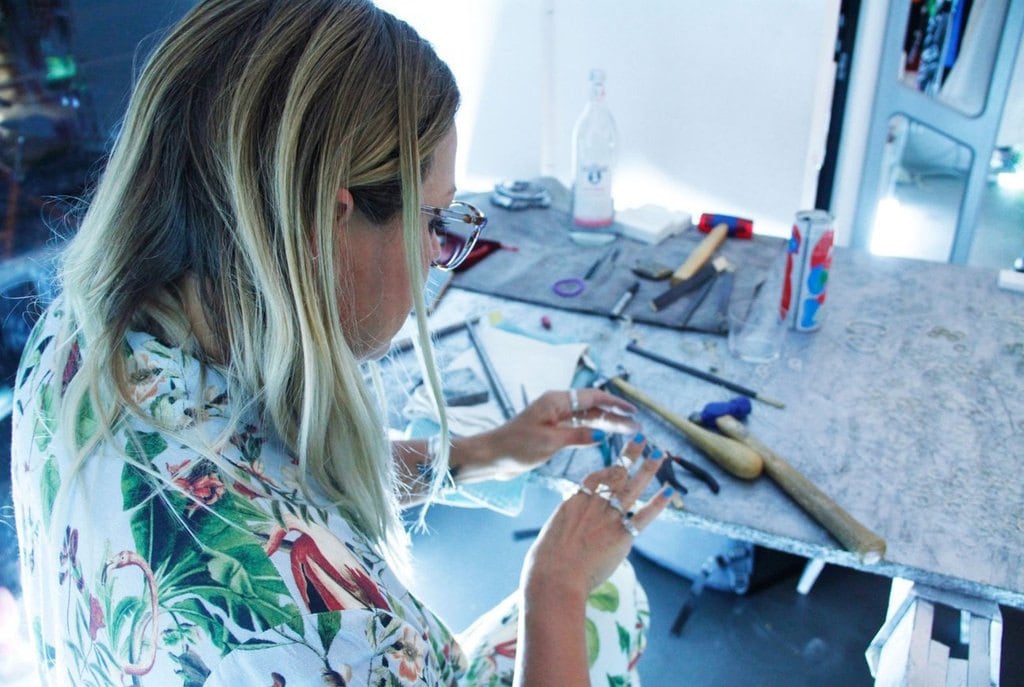 Here's a little more in-depth info about them.
Do you want to learn how to make rings?
Join me at DDsthm Studio for a mini-workshop.
T-bana: Mariatorget, short walk to Bastugatan.
Material (and Fika) is included for 3 thin rings in silver or brass.
800 kr/person and session
The workshop lasts 1-2h for 2-4 people...
If you are in Stockholm and would love to learn the basics of silversmithing, DDsthlm is the place! (if you already know the basics, we'll start where you're at and see what the next steps are for you!)
Invest in the course for yourself or gift it to someone you know would love to dive deeper into the handicraft of making silver and/or brass jewelry.
We meet 4 x 1,5 h (we decide dates together).
The 6 hours of theory and practice will get you confident in understanding and choosing different materials and to work with wire and sheet metal.
You'll learn how to saw in silver, solder on your own and get accustomed to various tools and machinery + many more tips and tricks along the way!
Material is included and the use of all tools at DDsthlm.
As a beginner you can expect to bring a few rings and a pendant home with you!
3900 kr / person    4 x 1,5 h
If you wish to book any of the workshops above, or create an event for your company, group of friends or a bachelorette party, just reach out to me! If you have another kind of workshop in mind, i.e. making a pendant, or bracelet, just send me your inquieries and we'll take it from there!
Love,
Desirée
contact@ddsthlm.com